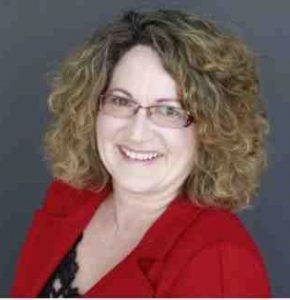 We are excited to announce the additions of Laura Bechard and Rick Moore to our team! Laura and Rick both join Commercial Ventures as advisors, bringing a wealth of knowledge and experience with them.
Laura is specialized in Family Succession, living through the experience herself she guides her clients with first-hand knowledge of the intricacies of family business.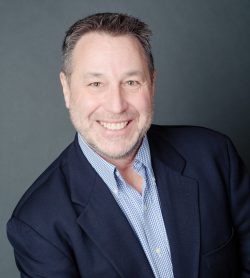 Rick comes to us from a background in Private Equity and his perspective of helping business owners understand their sale from the buyer's position is integral in their preparation for an eventual sale.
As we continue to expand our programming Laura and Rick will be working with our business owners to guide them in the years prior to a third party sale or internal succession. We are excited to be launching new programming in 2020 that allows clients to choose the level of support they require, ranging from quarterly sessions or monthly peer groups, to in-depth comprehensive planning solutions.
We are also available for speaking engagements around the topics of;
Succession Planning
Exit Planning
Maximizing Value
Sale Preparation
Growth through Acquisition
For more information please contact a team member directly or e-mail inquiry@commercialventures.com to join the newsletter;
laura@commercialventures.com
rick@commercialventures.com
In speaking with business owners of all shapes and sizes, one thing we hear often is "I don't plan to sell for (__) years," as they change the subject and carry on. It's all too common that we hear of business owners avoiding the topic of selling until they are on the threshold of the decision. In their eyes, "Why would I start discussions around selling my business if I'm not selling?"
If you're an entrepreneur who's sold a business or transitioned ownership in some other way, you innately understand that if you were to do it over again, you would do it differently. You now know what buyers look for. You know what shows as a red flag and how to remedy it. You understand how your financials are looked at and the things you might have begun to change, should you have known what to do earlier.
Unfortunately many entrepreneurs seldom get the opportunity to sell a second business. From those who have come through the experience, and once the dust has settled, we commonly hear business owners reflect on their sale saying, "I wish I had started earlier, I wish I knew then what I know now."
The time it can take to properly prepare your business for the highest value and most successful transition can be years in the making. From ensuring your employee systems are in place, operations are running smoothly and can maintain themselves during your absence, to having the profitability and desired cash flow that is sought after in the market place. There are countless moving parts and more often than not, it can be external factors that prompt a sale, not an owners projected timeline. So when a sale is executed prior to proper preparation, the result can be disappointing and worst of all – financially devastating.
So when, you might ask, should you begin to start planning your exit? We recommend – now. Even if you are in start-up mode, understanding the process to sell, can impact daily decisions as to how you grow. Not only that, the time when you choose to sell can be very unexpected. Personal illness, divorce, relocating, a new marriage, or birth of a grand-child, are all common reasons why businesses turn-over. The most common phrase we hear is, "I'm tired."
Now you might ask – How do I begin? Educate yourself.
Here are 3 Things you can do right away:
Do an online search for; "How to Buy a Business" – Try to think like a buyer. How you look at your business and how a buyer might consider your business are often very different. You might want to make sure you're on the same page.
Talk to your Banker – This is a new strategy and may even catch your banker off-guard, so be prepared to explain why you want to meet with them. But they will be able to give you insight as to how a buyer might be approved for financing based on the last few years of your financial statements.
Take a Vacation – Leaving your business for a period of time can be an interesting experiment. Although you may say you do take some vacation, the next time you take off, "consciously" take note of what areas of your business thrive or suffer due to your absense. Can your staff manage without you vs. you being needed to make every decision and customer interaction? If you're not there, how easy will it be for someone else to step in upon your exit? A business that does not require its owner to run will have a more successful transition.
If you're reading this as a business owner who would like to know more about preparing your business for a future sale, be it 1, 5 or 10 years from now, join us for our Septmeber workshop; EXIT by DESIGN.
If you're reading this as a seasoned entrepreneur who's sold in the past, what was one of your biggest take-aways from the process? Please share in the comments below!
The golden question; "When CAN I sell my business!?"
The answer can depend on a number of factors, three of them being:
The State of your business
The Owner's Mindset
A Purchasers Intentions
Join us on May 1, 2018 from 12:00-1:00 to learn whether your business itself is a hot commodity or you are just ready to move on, come share in discussion about when you could be ready to pass the torch and what makes your business "Prepared to Sell". Understand what you may need to do in order to get ready for market or whether you are already there. On May 1st at ATB, Let's talk Succession!
Welcome, welcome to the new Commercial Ventures Website! 2018 is a new beginning for us and we're excited you've popped by for a visit. Our pillars are education and collaboration. Education for the business owner and Collaboration of all the parties involved. One doesn't arrive at the decision to sell their business overnight. A well-prepared business will experience:
A more successful search for the right buyer
Better positioning for buyer financing
A smoother transition
Better tax planning for the Buyer & Seller
The result; a more efficient transition from one owner to the next! Success!
Join our newsletter to be notified of speaking events, workshops and all of our new listings.
Are you a buyer just beginning your search? We've got events for you too! Don't be shy, introduce yourself and let us know what you are looking for in a business, your target investment return, and the lifestyle you seek. Not all of our listings are publicly promoted. We match some of our businesses for sale with buyers from our existing database so we need to know who you are and what you're looking for!